There is "cleaning" in the nature!
Tekirdağ Namik Kemal University - Lead Partner of the Action
Namik Kemal Mah. Kampus Cad. No:1, TR59030 Tekirdağ-TURKEY. Tel: +90 282 250 10 01; e-mail: genelsekreterlik@nku.edu.tr, http://www.nku.edu.tr/

Namik Kemal University is a public university offering associate, bachelor's, master's and doctoral degrees in a wide variety of programmes to its native and international students. Currently, it has about 35.000 students and 1.110 academic and 1administrative staffs. Founded in 2006, Namık Kemal University can be regarded as a relatively young institution though its history dates back to 1982 with the establishment of Faculty of Agriculture as the oldest academic unit. Recently, 10 faculties, 3 schools, 11 vocational schools, 3 graduate schools, a conservatory and 7 research and implementation centres are affiliated to the university.

Geographically, Thrace, where the university is situated, is a crossroad for agriculture, industry, tourism and commerce. Being located to the northern coast of Marmara Sea and to the west of Istanbul, Tekirdağ is gradually improving its economic and social power. It is also close to the Greek and Bulgarian borders, which makes the location internationally more attractive. Due to its location in a developed area, Namık Kemal University gets easily involved in small- or large-scale research projects funded by national and international grant schemes. The university hosted or co-financed more than 1.000 institutional scientific projects, more than 150 nationally granted projects and 20 international projects.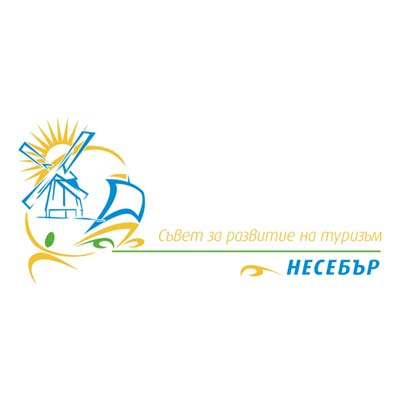 Tourism Development Council in Nessebar Municipality
BULGARIA, 8230 Nessebar, Ivan Vazov Str. 12. Tel. +359 885470427; e-mail: brta1@mail.bg
Tourism Development Council in Nessebar Municipality was established on 15th May 2015 and unites hotel and restaurant owners, tour operators and travel agents in the biggest tourism area in Bulgaria. The Tourism Development Council in Nessebar Municipality is an ancestor of the Nessebar Tourism Council established in 1997 in the same area. The goal of Tourism Development Council in Nessebar Municipality is to support and encourage the development of tourism in Nessebar Municipality and to develop the area as a tourist destination.
Tourism Development Council in Nessebar Municipality is registered in the National Tourism Register on 12th January 2016. Tourism Development Council in Nessebar Municipality is a member of Bourgas Regional Tourist Association.
Field of activities:
• Promotion of Nessebar Municipality as a tourist destination – participation in tourism fairs and exhibitions; journalistic tours; elaboration of promotional materials;
• Training courses and seminars - information and advice in the field of tourism, organization of meetings on current issues for the development of tourism in Nessebar municipality;
• Participation in preparation of strategic and programme documents;
• Diversification of tourism in Nessebar Municipality - development of tourist products;
• Development of projects to raise funds in tourism and economic development.

Ukrainian Marine Environment Protection Association
UKRAIN, 65023, Odessa, Tolstogo Str., 6. Tel.: +38 050 435 04 35; e-mail: N.Karpenko@ukrmepa.org.ua, www.ukrmepa.org.ua
UKRMEPA is a member of the Intermepa - international voluntary, non-governmental, non-profit organization, which includes the Australian, Cypriot, Greek, Turkish, North American and Uruguayan marine protection associations.

Since 2011 UKRMEPA has been working to attract the attention of the marine community to the environmental problems of the Black Sea. It is actively involved in many activities, in particular, in developing the concept for the development of shore protection projects, carrying out a number of measures to protect the coast and the population from negative natural and man-made phenomena associated with marine issues.

UKRMEPA is a non-governmental organization. The main purpose of our organization - the formation of environmental awareness and "green" thinking among the younger generation in Ukraine, the creation of the original system of values in school children and toddlers, careful attitude to the world.

As adults, children embody ecological principles of interaction with the world in all areas of your life - production, communication culture, politics and others. Thus, we hope to significantly reduce in the future our current problems, including environmental, which is aimed at solving our organization - environmental protection of the seas and lands of Ukraine.

UKRMEPA main goal is to consolidate the capabilities of members of the Organization for the advancement of the marine environment and the coastal zone of the Black Sea and the Azov Sea, as the basis for the existence and further development of civil society.

Civitas Georgica
GEORGIA, 0164 Tbilisi; 97, Tsinamdzgvrishvili Str., Tel: +995 32 951991, fax: +995 32 911948; E-mail: office@civitas.ge; http://www.civitas.ge/
Civitas Georgica specializes in effecting policy change through institution building, organization and management development and training. Civitas Georgica has already conducted over 50 large and small-scale projects in sectors including public sector reform, local government capacity building, regional/community development, pre-school and primary education, youth empowerment and engagement in public life, civic participation and advocacy.

To achieve its goals, Civitas Georgica enters in strategic partnership with other organizations. We are the members of Central and Eastern European Citizen's Network (CEE CN), European Network of Training organizations (ENTO), the national NGO coalition on decentralization.